What Is the Difference between Winter and Summer Tires
A vehicle fitted with summer tires traveling on a snow-covered road needs 43 meters to come to a standstill from a speed of 50 km/h. With winter tires, a distance of only 35 meters is required. Winter tires are made from a special blend of rubber and their coarser, usually deeper tread ensure better a better grip.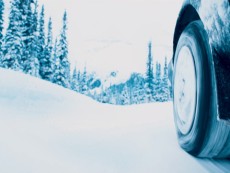 Get safely through the year with the right tires
Statistics show that the risk of an accident is six times greater in winter than in summer. What's more: In the case of accidents, insurance companies tend to apportion some of the blame to the drivers of vehicles not fitted with the appropriate (legally specified) tires. So before you get into your vehicle it is best to take a look at the weather conditions and switch to winter tires in good time.